Join the fight to keep co-op rates low and join the U-Shift, U-$ave program. The program shifts the use of participating electric water heaters, heating and cooling units, and other equipment to off-peak hours when electricity is less expensive. Over 10,000 members have helped save over $23 million in avoided power purchases. More participants mean more savings. Let's keep bills low for everyone – join us!
NEW! U-Shift, U-$ave EV Level II Charging Credit Install a residential Level II EV Charging Station and connect it to your U-Shift Off-Peak panel to receive a $300 bill credit.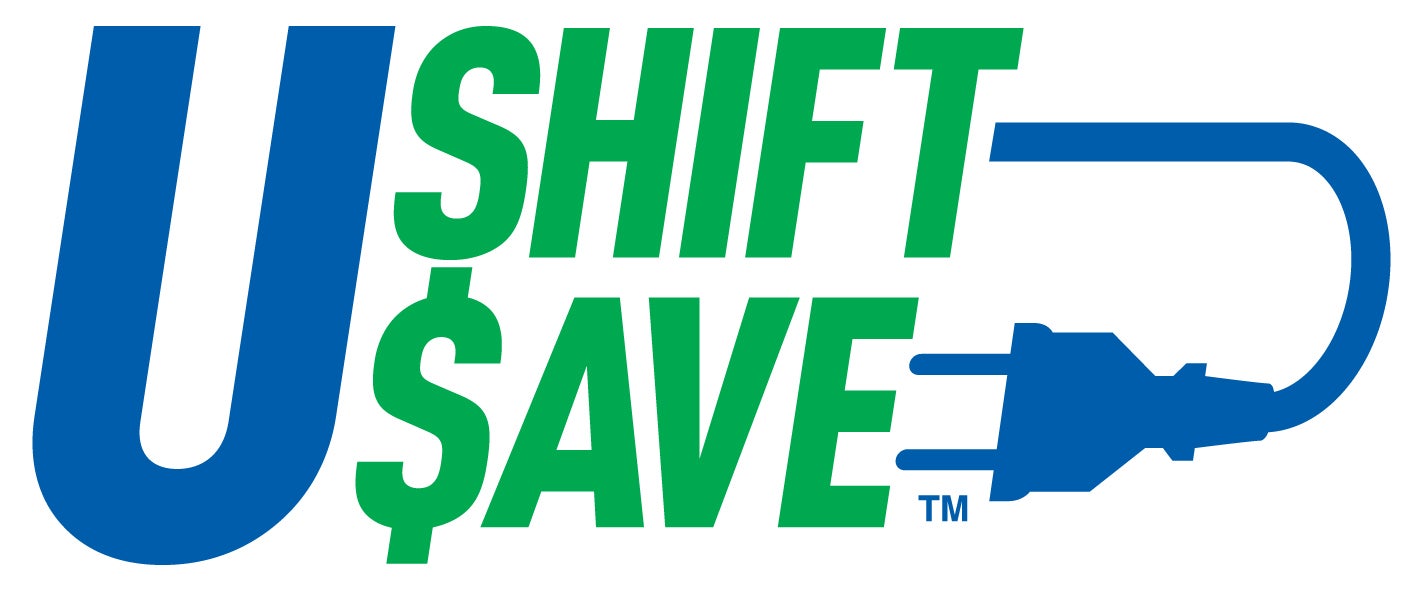 Are you interested helping the cooperative, but not ready to volunteer to install a switch? See what you can do to help!
Members are asked to conserve energy by shifting their use of major appliances to before 1 p.m. and after 7 p.m. on hot weekday afternoons. In cold winter months, members are encouraged to shift their use to between 10 a.m. - 5 p.m. This decreases the use of electricity during high energy demand periods, which in turn helps keep electric rates low. No sign up or switch is necessary – anyone can help out!
Specifically, members are encouraged to:
Move the use of air conditioners, dishwashers, clothes washers and dryers, pool pumps and dehumidifiers to seasonal off-peak times.

Try grilling instead of heating up your oven for dinner.

Take shorter showers during 'on-peak' times.

Set thermostats to 78 degrees or above in the summer or 67 and below in the winter.

Turn off unnecessary lighting.
Note: Adams Electric cannot guarantee the duration or extent of any periods of interruption due to the ever-changing nature of electrical demand on the power grid that provides power to the co-op's substations and metering points. Members participating in the U-shift incentives must understand that periods of interruption can be extended without notice due to unforeseen circumstances on Adams Electric's distribution system and the energy supply grid.