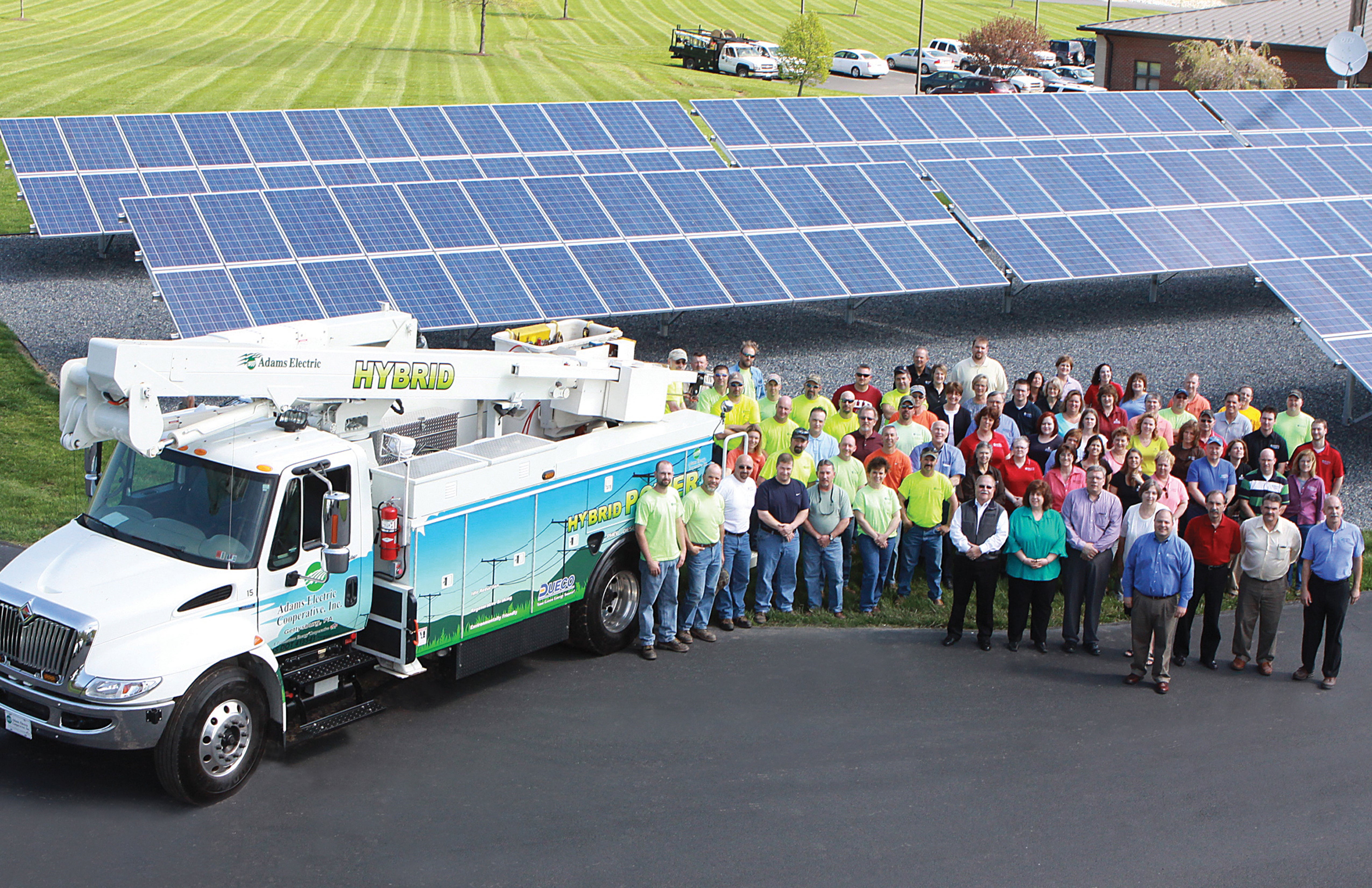 Is Renewable Energy a good fit for me?
Before you decide to install an alternative generation system in your home, ask yourself these questions:
Are you using energy efficiently?
What can you do to cut back or make your home more energy efficient?
Once you conquer these hurdles, you may be ready to install a type of renewable energy. Adams does not recommend making a large investment on renewable energy only to waste it due to inefficient windows, doors, refrigerators or heating and air conditioning.
Now that you have made your home energy efficient, you may be ready to take the next step toward renewable energy. Ask yourself these questions before you talk to a contractor:
Do you want a system that will provide all your power needs or do you want supplemental energy generation to reduce to amount of power you buy from the grid?
How long do you plan to live in your house?
What type of system are you considering installing? (See the slideshow about different types of renewable energy)
How much would you like to spend? (Adams Electric's low-cost financing is now available for some renewable energy systems.)
Find out how much it will cost, and if there are any state or federal tax credits that will help reduce your out-of-pocket cost. Ask how much energy the system will generate. Remember that the output of a renewable energy system is highly dependent on the weather and therefore will not generate at its full potential all the time. Have your contractor run numbers using local weather data. Find out how much it will cost to generate a kilowatt hour (kwh) of energy.
Compare that with your current cost per kwh from Adams Electric. Will the system pay for itself in a few years? Ask your contractor about system upkeep and warranty issues. Check out the manufacturer's and contractor's references. Ask about and visit other local installations and talk to the owners. See what lessons they learned and what they have to say about system performance. Consider a lawyer for contract review. Be sure you pay in stages as construction progresses, and do not sign anything or pay any money until you are completely comfortable with the contractor.
Contact Adams Electric
Before any work begins, you should contact Adams Electric. Adams Electric's safety guidelines must be adhered to in order to energize your system. Safety is of primary importance, both for you and Adams Electric's line crew. An electric disconnect box must be installed outside, near your meter, and be easily accessible. Additionally, Adams Electric requires that your system never powers back onto co-op lines when there is a power outage. Adams Electric will test this feature and also install a new meter, capable of net metering. The meter will measure current flow in both directions and will allow for accurate metering of the power you buy and sell.