Hardwire Meter Protector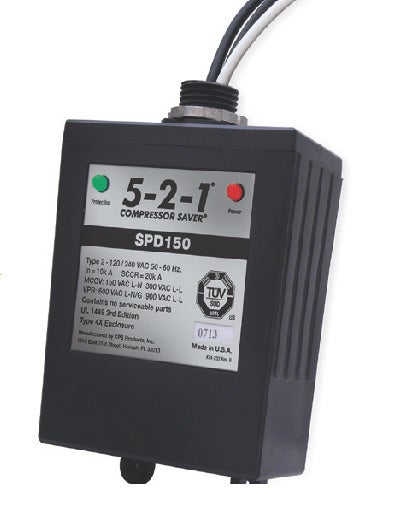 Meter Hardwire Protectors are connected at the meter base or inside the home. This device is used to protect major appliances, like refrigerators. The device carries a 15-year manufacturer's warranty. Purchase through Adams Electric for $112 (plus tax) or include installation for $187 (plus tax).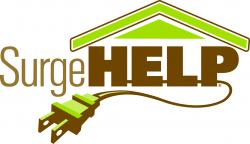 SurgeHELP, made available by Adams Electric and independently administrated through HomeServe, helps to provide residential repair and replacement protection for damages resulting from electrical surges and over-voltages. SurgeHELP covers electrical damage (up to your selected level of coverage) due to an electrical surge entering your home through your power lines. The program is optional for members who choose to pay for it.
Coverage begins at $1,000 per year and rises in $1,000 increments to a maximum of $5,000 per year. 
These monthly payments can be added to your bill. You are free to cancel your coverage at any time. To enroll, call Adams Electric toll free and ask to speak to a member services representative at 1-800-726-2324.
Pick the Protection Plan that works best for you:
| | |
| --- | --- |
| $3.50 per month | for up to $1,000 protection per year |
| $5.00 per month | for up to $2,000 protection per year |
| $6.50 per month | for up to $3,000 protection per year |
| $8.00 per month | for up to $4,000 protection per year |
| $9.50 per month | for up to $5,000 protection per year |
Adams Electric has been providing this service to members since 2013. The pricing has not changed. We refer all claim questions and policy cancelation requests to HomeServe. HomeServe also sends the terms and conditions/welcome packet to new clients of the program. To place a service call, use the Emergency Repair Hotline at: 1-833-521-4824 and provide the phone representative with your service agreement number. A local, licensed technician will then be directed to your property as needed. Once a covered repair is completed, pay nothing up to your selected benefit amount. For more information, call 1-888-848-7893 or visit MyHomeServeUSA.com.
High quality surge protectors are a good idea, but today's average home has 25 appliances and electronics, so protecting them all from every source of electrical surge can be expensive. SurgeHELP covers everything for one, low monthly fee.
Some policies will not cover this sort of damage. Even when the damage is covered, the deducible can often be as much as the repair and you run the risk of increased premiums or being dropped for multiple claims. With SurgeHELP, there are no penalties for making claims.
You can call for pre-approval once you receive an estimate. However, as long as the claim form is completed in full and accompanied by the proper documentation, you will receive payment. (See Terms & Conditions for complete claims process).
It is based on the typical purchase price of the most similar product available on the market today, taking into consideration the make, model and features of the item being replaced.
Why file a claim with your homeowner's insurance and risk higher premiums? What about your deductible? With Surge HELP, you pay the same regardless of claims and there is never a deductible. What's more, we'll even pay up to $125 in diagnostic/service fees for a valid claim and there's no equipment to install.
If you experience a power surge, filing a claim is easy:
Call 1-833-521-4824 to request a claim form;
Have a repair technician diagnose your damaged item(s);
If your item(s) are repairable then we will pay to have them fixed;
If the item(s) are damaged beyond repair then we will replace them