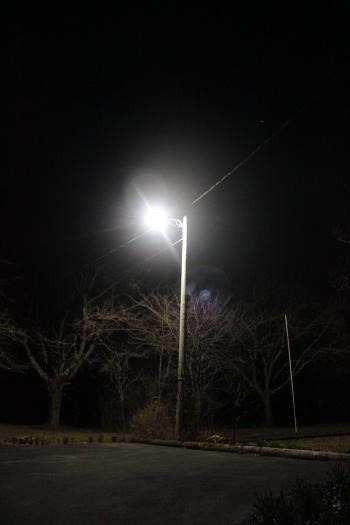 The AreaMax 40-watt LED luminaire by Evluma is the co-op's current choice for outdoor area lighting. The fixture weighs 9 pounds, is gray in color, compact and has a lifespan of about 18 years. It averages $200 per lighting package, plus installation. Each has a monthly fee for use – the LED fixture is $13.50.
Adams Electric install areas (security) lights at the request of its members, however, in addition to the regular monthly charges, members will now have to pay an upfront fee of $950 (plus tax) should you need a pole set for your fixture to be installed.
Only newly installed security lights and poles will be affected. The fees must be paid in full prior to pole setting and fixture installation. In addition, if a transformer is required for connectivity, an additional fee of $500 will be required. Finally, any wire that must be laid in excess of 150 feet will include an additional charges.
Questions may be sent to memberservices@adamsec.coop or call 1-800-726-2324.