full width paragraph

2021 Member Meetings
For the health and safety of our member, employees and guests, the 2021 member meetings will be held virtually in March.
Visit this page in late March to meet candidate running for open seats on the Adams Electric Board of Directors and new a number of short video clips addressing the state of the co-op, its response to COVID-19 and what's to come.
Finally, register to receive a callback on April 6 at 6:30 p.m. and listen in to a telephone townhall as CEO/General Manager Steve Rasmussen answers your questions!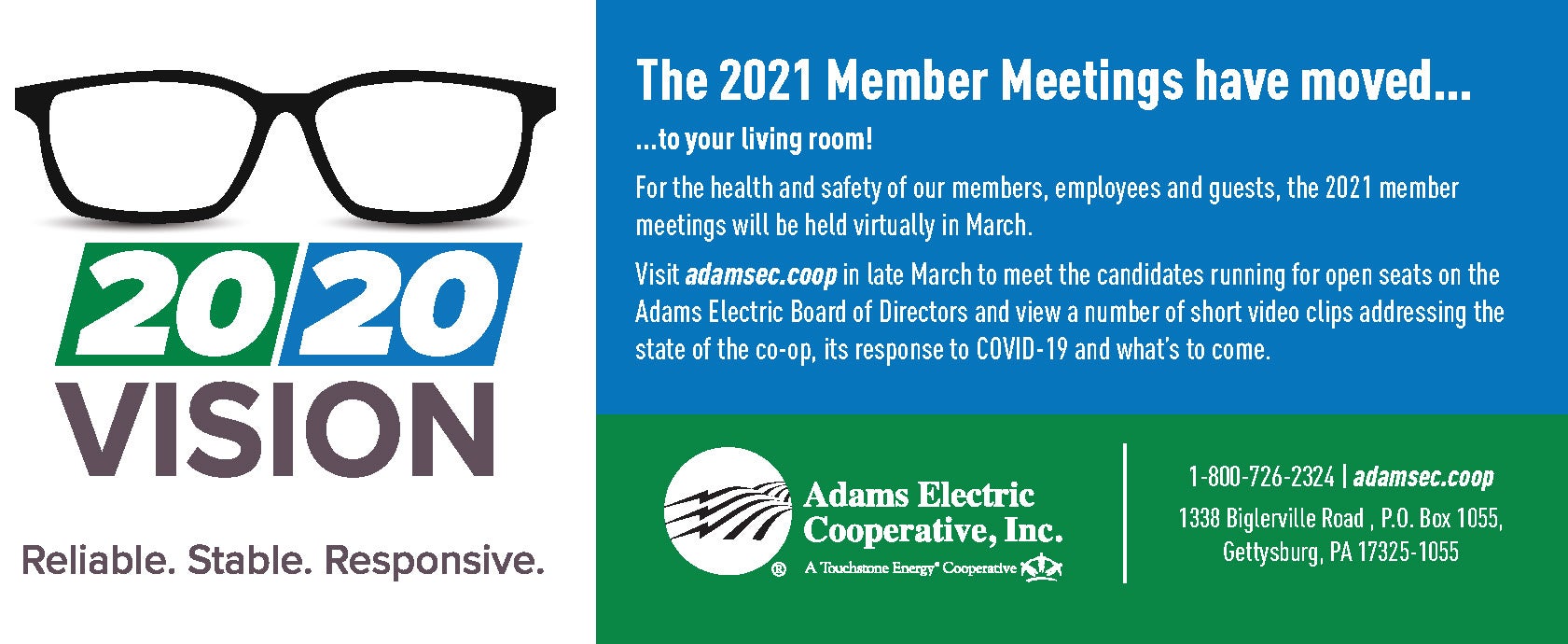 Register now
2021 Member Meetings
Register to listen to a telephone townhall conducted by CEO/General Manager Steve Rasmussen as he answers your questions Tuesday, April 6 at 6:30 p.m.
Following registration, you will receive a phone call to the number registered five minutes before the start of the townhall. Stay on the line to listen in.